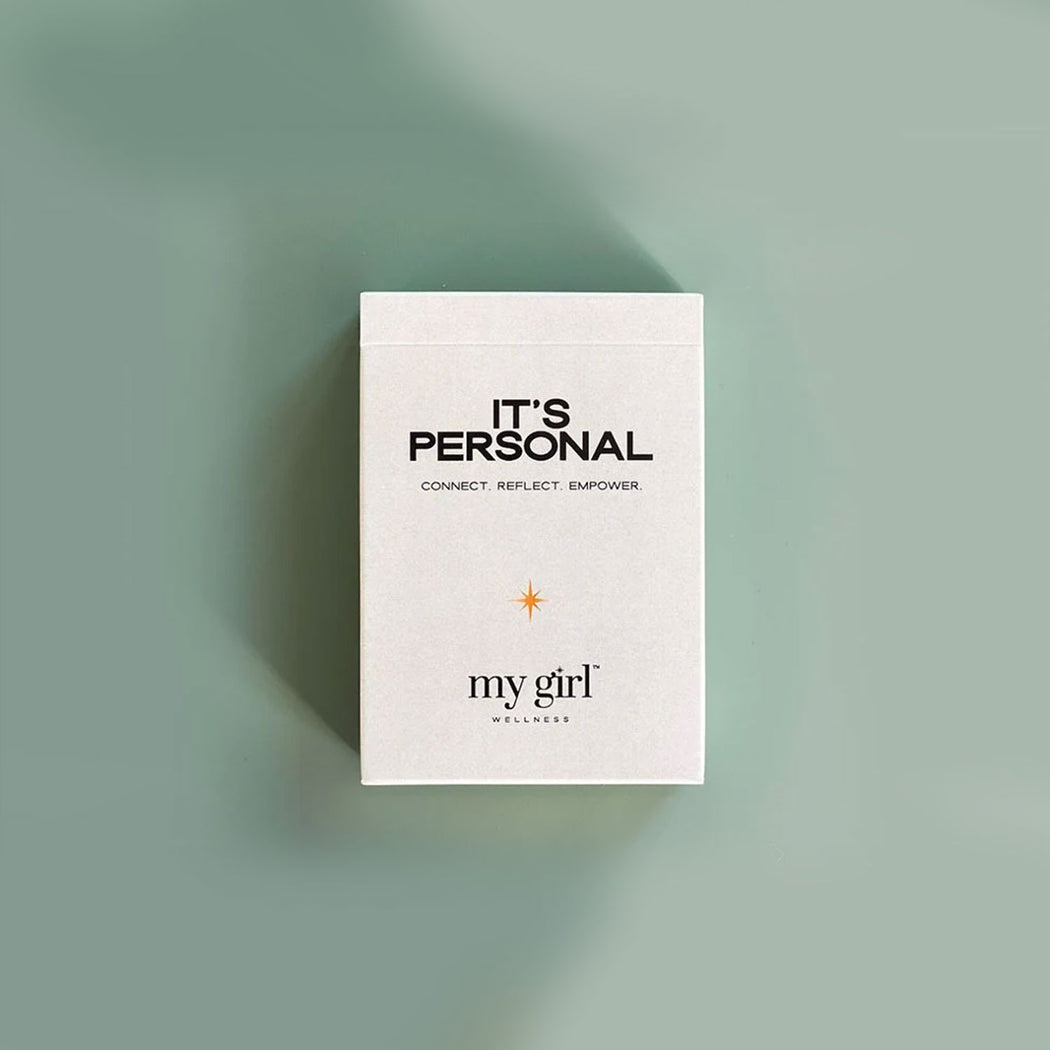 It's Personal
It's Personal is an intention-filled card game created to connect, reflect, and empower a room of women. 
Our Intentions
We're fans of digging deeper. We ask the tough questions to get to know ourselves and each other better. After all, that's when things really start to get fun, isn't it?
These cards are for you and your relationships - both with yourself and with others. Our intention is to make wine nights more meaningful, to start your day out on a thoughtful path, and to add a deeper layer to your interactions. Bust them out with your closest girls, or with the new crew you can't wait to get to know better. There's always more to learn, and we're here for the journey with you. It's personal - this whole life thing - and we may as well make the most of it.
So, take a breath, dig deep, and enjoy the ride.
Limited Edition Deck 
2+ Players
54 Cards (7 challenge cards & 47 question cards)