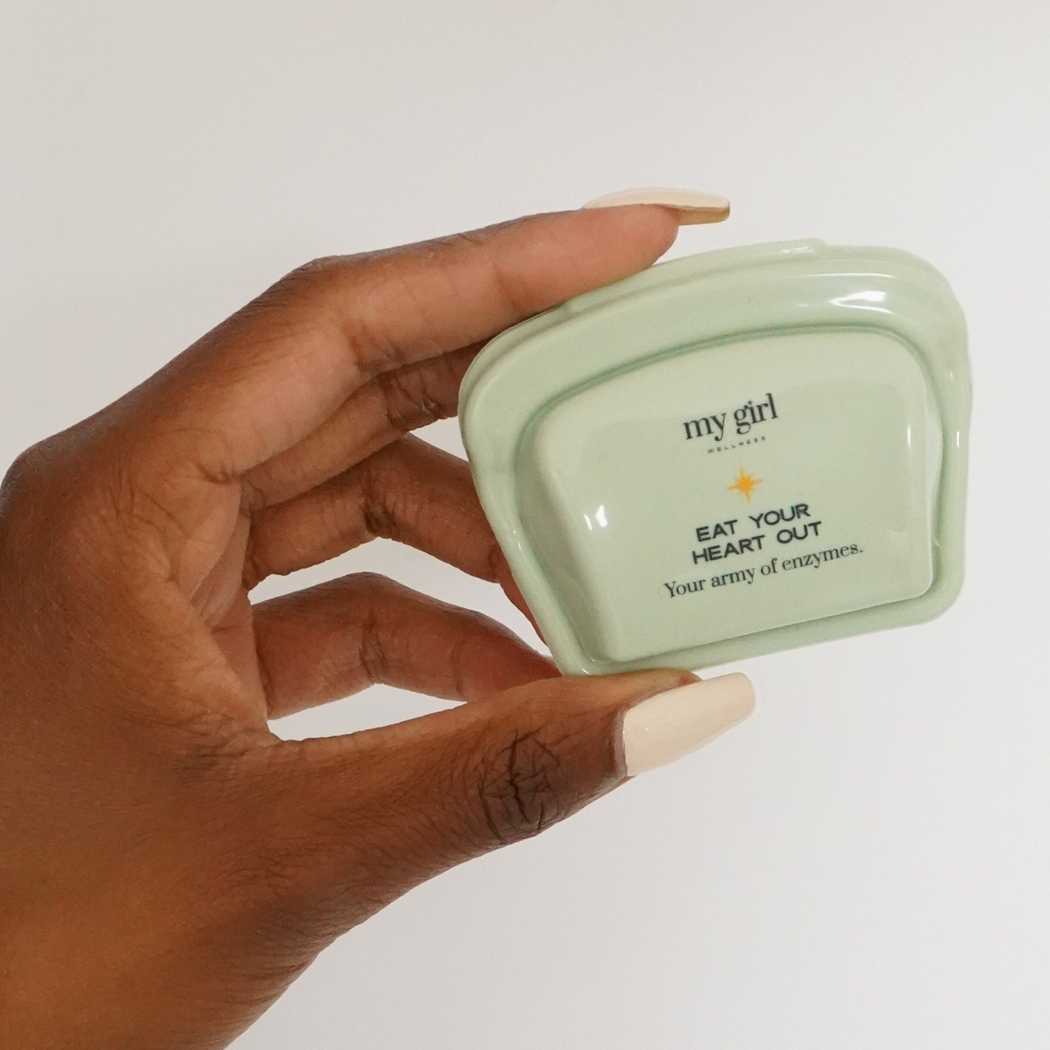 Eat Your Heart Out Mini Travel Pouch
About The Pouch:

Throw this mini but mighty Eat Your Heart Out travel pouch in your purse for when you're out and about, or headed out for a much needed vacay–and never skip a day of giving your gut the goods.
Resealable for use day in and day out, with a rubber exterior for added protection. Product directions conveniently printed for easy, on-the-go use! Supplements not included.
About Eat Your Heart Out:
Don't let bloat get in the way of you living your best vacay life. Take Eat Your Heart Out wherever you go, and enjoy all the poolside tacos–without the stomach setbacks. 
Flattens your tummy by decreasing food-related bloating

Reduces feeling of fullness and discomfort associated with meals

Intentional enzymes that break down carbs, proteins, fat, fiber, lactose, & sugar

Helps your body properly absorb all of the nutrients you consume
Complete Your Gut Health Routine