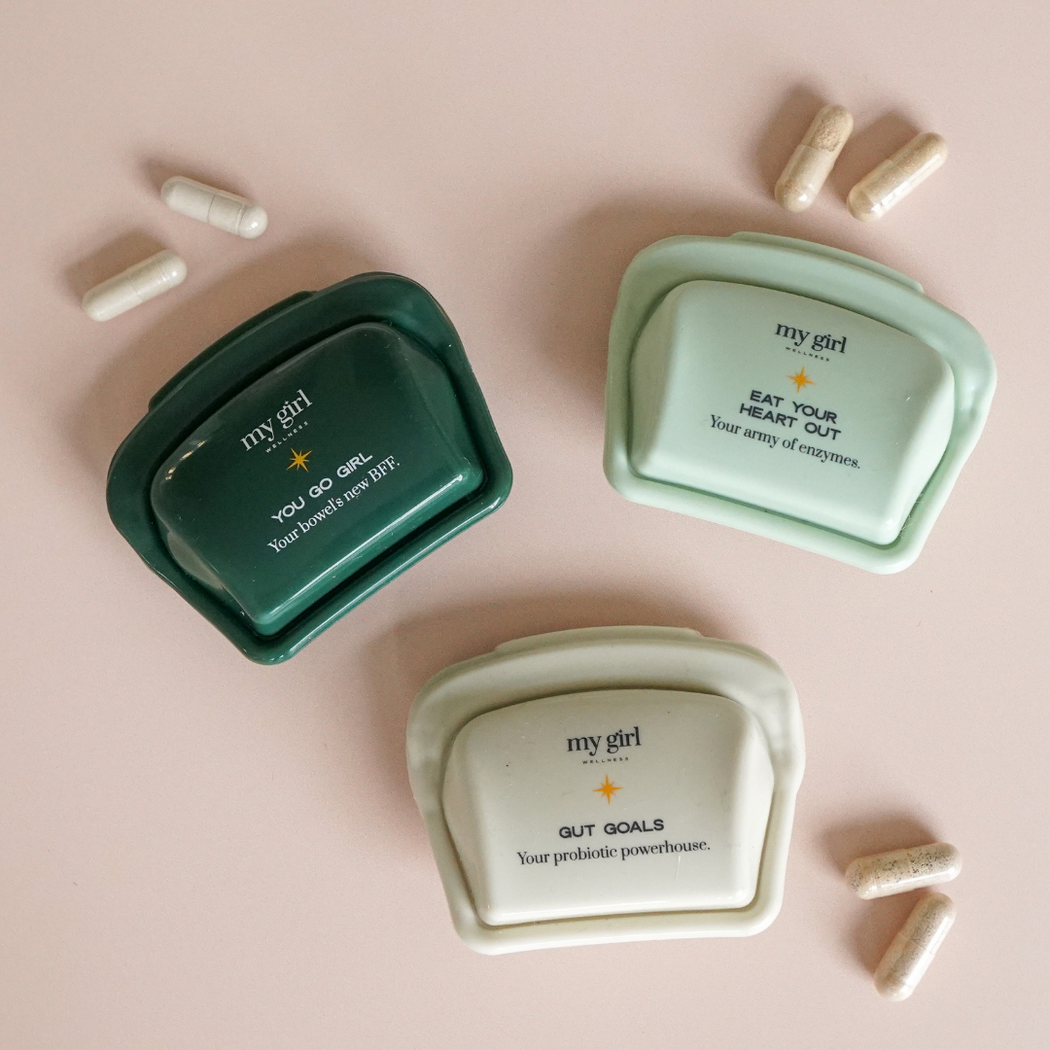 Travel Pouches
About the pouch:
Finally, your favorite gut trio can travel with you in style wherever you're headed. Throw these mini but mighty pouches in your purse for when you're out and about, or headed out for a much needed vacay. Either way, these cute companions help you maintain your health routine while on-the-go with a breeze.
Resealable for use day in and day out, with a rubber exterior for added protection. Product directions conveniently printed on each pouch for easy, on-the-go use! Supplements not included.
About Better Belly System:
Replenishes good bacteria in the belly

Boosts your immune system

Speeds up the breakdown of food

Eases bloat and discomfort

Aids in proper nutrient absorption

Supports healthy and regular bowel movements

Relieves constipation
Shop Better Belly System.
Complete Your Gut Health Routine