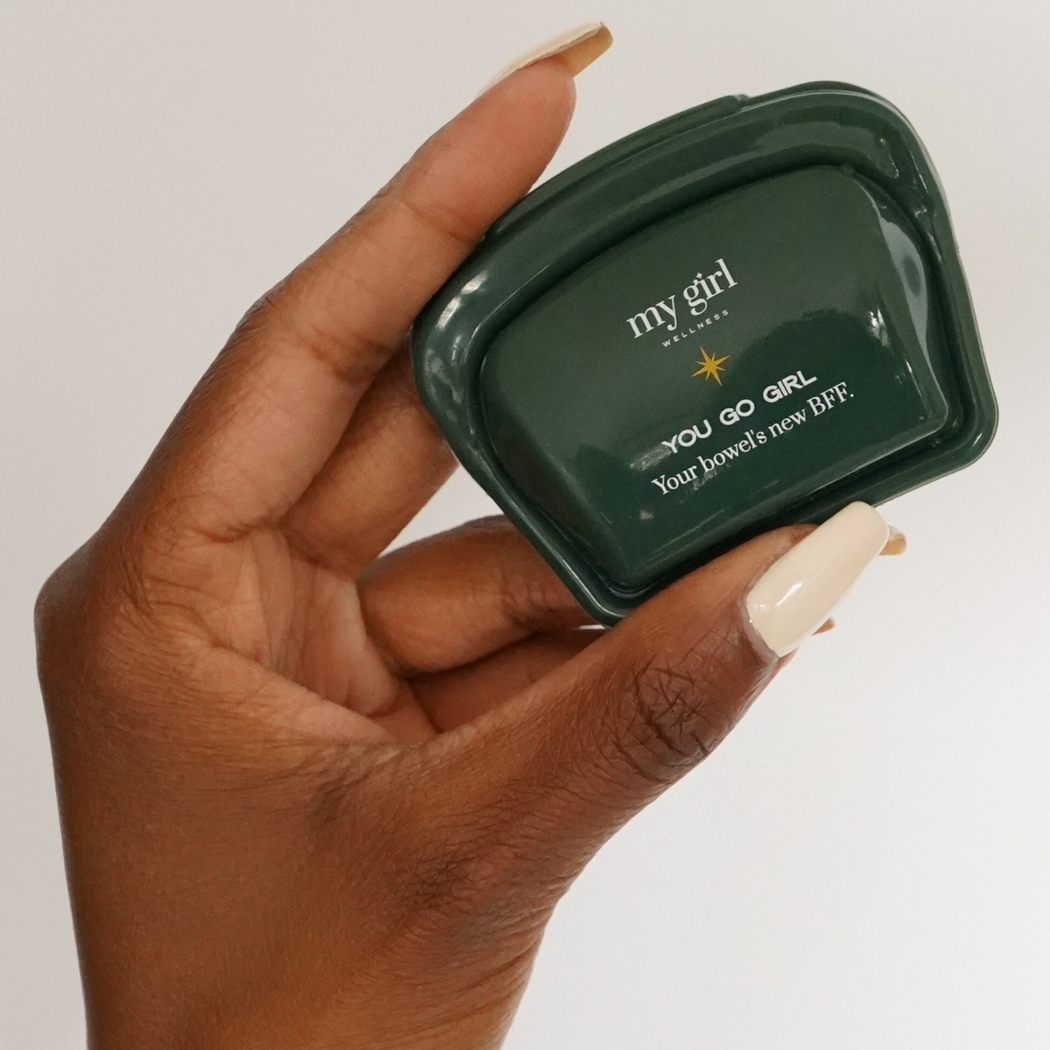 You Go Girl Mini Travel Pouch
About the pouch:
Our mini but might You Go Girl travel pouch makes maintaining your health routine while on the go a breeze. Throw it into your purse or weekender–and never skip a day of giving your gut the goods.

Resealable, with a rubber exterior for added protection. Product directions conveniently printed for easy, on-the-go use! Supplements not included.

Kick travel constipation to the curb, and always have your bowel's trusty BFF by your side. Take You Go Girl wherever you go, and enjoy daily morning movements no matter what time zone you're in.
About You Go Girl:
A revolutionary herbal supplement that supports healthy and regular bowel movements




Alleviates constipation

Don't sweat it sis. No weird side effects. Just a smooth & seamless experience.
Shop You Go Girl.